4 Signs You Need Help When Finding Voice Over Services in Mumbai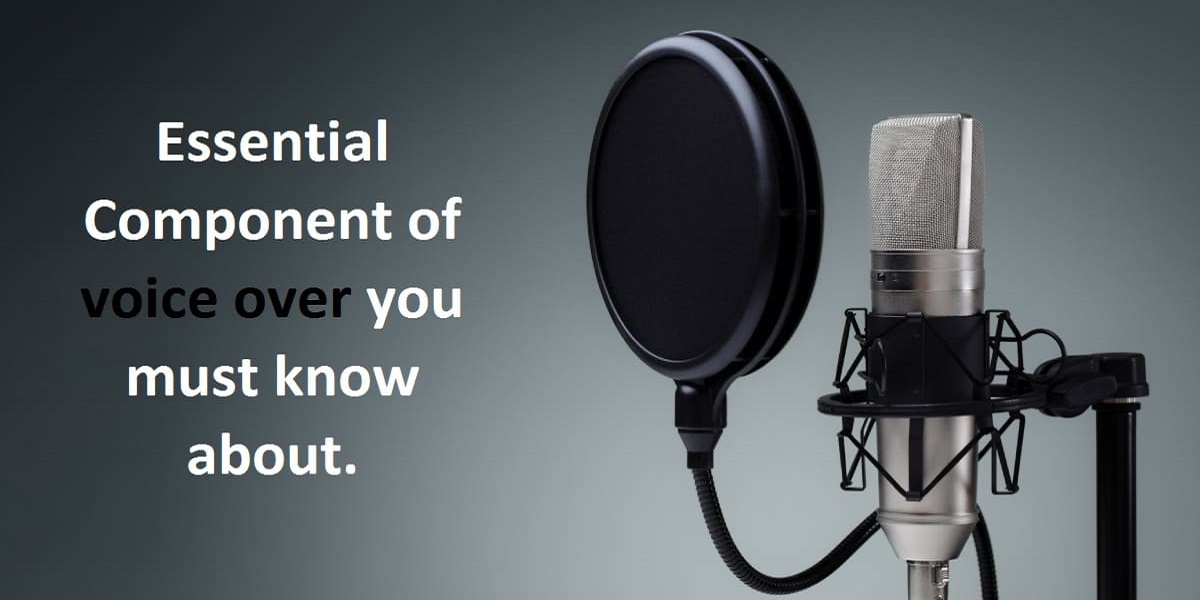 Voice-acting or providing voice over services in Mumbai necessitates talented voice actors who can bring the information to life. Voice over services in Mumbai providers must select the best voice quality and style for the material. Speech is an essential component of a soundtrack, and finding the appropriate voice actor for a job may be difficult.
Finding an appropriate voice over services in Mumbai for the information significantly influences the listeners. Voice over services providers should ensure that their voice actors are well-trained, grasp the functioning of the part they are playing, get the tone correct, pause when necessary, and express their emotions through their voice. Voice actors must comprehend the importance of a message, the target audience, and the company's needs. Communication is more than simply understanding; it is also about communicating feelings and being genuine. It is critical that the correct voice complements the production and appeals to the audience.
CHL has a multilingual voice over the staff that delivers the written words and the implications and emotions. We have a team of native mother-tongue pros who provide the optimal blend of authentic voice and accent in the needed language. Our voice performers have years of experience and are well-versed in the complexities of the characters they play. They suggest a high level of inventiveness and precision in providing voice-over services. Our voice actors can elicit emotional responses from listeners by using their voices. We provide cross-cultural communication by recording and editing voice-overs in the local language of the client.
We provide voice over in all languages and handpick the right talent based on the topic to provide selective and extensive voice casting. Our voice performers ensure that the pitch, tone, and rhythm are correct. We give finalized audio files that have been extensively checked for voice and recording quality. We provide voice over services using cutting-edge technologies, and our staff includes voice-over files in any format necessary.
To increase your videos' reach and profits, you must hire a professional voice over services. There are ten types of explainer videos, and the right one can help you boost your business. With the right agent, you can increase the number of viewers, get more sales and earn profit. Listed below are four signs that you need to find a local company to do your work.
- There's no need to worry about your budget. Most companies provide their clients with a list of services. Whether it's narration or audiobooks, there's an option to match the budget and meet your needs. Moreover, you can use the list of available voice over services artists to compare rates. The prices of these services are competitive, and you will receive a list of available options.
- Make sure to know the project requirements. The scope of voice over services projects is vast. You can find voice over artists for radio shows, animated movies, podcasts, internet videos, and movie trailers. When auditioning for a specific project, remember to focus on the type of voice you have the best at. You might not want to take on long-form audiobooks, but you can find a good actor for an audiobook if you're willing to do it.
- You Need Experienced voice over services in Mumbai: Getting help is crucial for your business, so look for a professional who has worked with similar projects in the past. Be willing to pay for auditions before getting a new job. While it might be tempting to settle for a cheaper option, hiring an experienced voice over artist can help you avoid wasting time and money. So, when looking for a professional voice over service, be sure to read the reviews and testimonials first.
-Your Budget: When looking for voice over services, you'll need to decide how much money you want to spend. The price you pay should be reasonable, as you need to consider the benefits and disadvantages of each. A quality service should offer the best value for your money. Choosing the right voice over service in Mumbai is essential for your business. You'll need to invest a lot of time and money finding the right voice over artist to meet your requirements.
The voice over artist must be experienced and have a reputation in the industry—many talented people specializing in voiceover.

You can find a quality artist on any budget. It would help if you chose a professional who has the experience and is reliable. They should be able to work well with your budget. However, you should be aware of the limitations of a new voice over service. Besides, the cost of hiring a professional can also be high.
Before hiring a voice over, determine how much you'll need to pay. Typically, a voice over artist will charge you a session fee. Then, you'll need to pay a usage fee for specific projects. You may also need to pay a usage fee for the audio files. By paying a one-time fee, you'll be able to hire the best talent.
The first sign that you need help when hiring a voice-over is your budget. It is essential to know the size of your budget before you hire a voice over service. Some voice over services charges a usage fee for every session, while others charge a flat fee for each project. It is essential to have a clear budget before hiring a voice over artist. The second sign that you need help hiring a person is your availability.
Having a clear idea of your budget will help you find a voice over service that fits your needs. The price is usually fixed, so you will not need to worry about a hidden fee. When hiring a voice over artist, it is vital to be clear about the details of the project. This way, you can avoid making mistakes that may affect your budget. Ultimately, your budget will determine how much you will have to pay for a voice over services in Mumbai.