Difference between Globalization, Internationalization, and Localization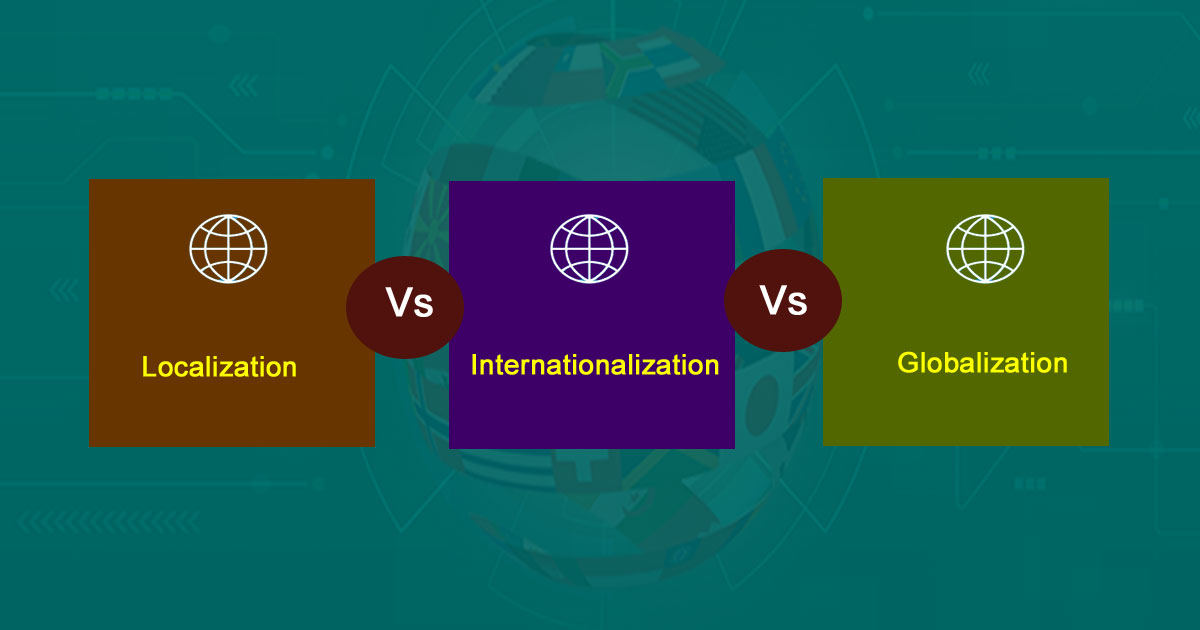 The global markets have become dynamic and more interconnected than ever. Businesses are continually being changed by the new requirements and evolution of international markets. This results in increased demands of localization services company in Noida. When entering the new global markets, businesses are faced with several types of choices: Globalization, Internationalization, and Localization.
Which is the one that you precisely require? What is most applicable to your situation, and what is the difference between them? Let's find out.
What is Globalization?
Globalization refers to any process that is significant in bringing different cultures, economies, and countries together. In business, globalization refers to the dynamic practices that organizations use to become better connected to their customers worldwide. The various instances could be operated in new and different markets, ranging from marketing to product design.
The advantages of globalization are many for both consumer and companies. Globalization has influenced global interconnectivity bringing people and different cultures closer. Because of interconnectivity, there has been a rapid advancement of science and technology. Globalization has led to increased competition and enabled companies to find lower-cost ways to produce their products. Moreover, companies gain a great deal from globalization, including new customers and varied revenue streams. Business interested in these advantages looks for flexible, creative and innovative ways to grow their business overseas.
However, globalization comes with its own challenges. A business wanting to go genuinely global has to prepare itself. Two of the most significant steps is localization and internalization. Localization company in Hyderabad aids the business in its requirement to go global.
What is Internationalization?
Businesses adopt internationalization strategy that involves making the products and services, keeping the mind the target consumers and foreign cultures. The products are adapted so that it makes it easy for them to enter the different national markets. Business requires the expertise and experience of such company that are ingenious in their approach to internationalization. Localization services company in Noida offers the best localization services to cater to the local audiences, syncing the product and consumer demand.
Any business wanting to enter the global race must first internationalize before they can localize a product. Let us see what is localization.
What is Localization?
Localization is the strategy of adapting any product or services to a specific target market. During internationalization, a product is developed that is easy to adapt to many audiences in many different countries. In contrast, in localization, the product is developed to make it highly relevant for one specific market.
Thus, globalization refers to the process by which a company exhibits and delivers its business to the rest of the world. In internationalization, the products, services and internal operations are designed to facilitate expansion into international markets. And in localization, the products and services are designed to adapt to one of those markets.
Whenever you want to expand your business to potential foreign markets, you have to consider internationalization and localization. Localization company in Hyderabad helps in planning these processes before the project begins. The localization agency will help you in designing the products that will satisfy the users of all regions, cultures and languages.