5 Signs That You Are Working with a Wrong Transcription Services Company in Mumbai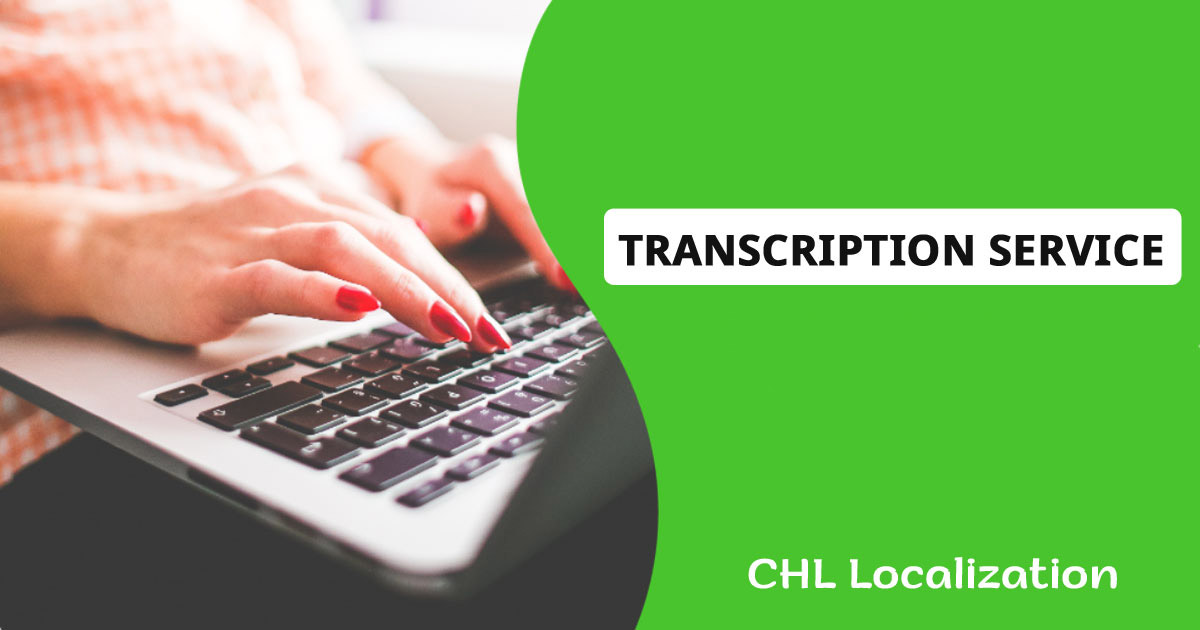 Do you believe you're dealing with a subpar Transcription Services Company in Mumbai? As your company grows, content translation and localization requirements grow to connect your organization with worldwide consumers. Aside from prices, your firm faces a slew of difficult decisions, such as: Who should you entrust your material to — Transcription Services Company in Mumbai or freelance translators? How can you know which translation firms are reliable and which are not? In today's post, we will cover 5 symptoms of a substandard Transcription Services company in Mumbai to assist you to prevent costly blunders throughout the translation process.
Cost
Every organisation, without a doubt, seeks to accomplish a cost-effective translation, i.e., translation of the highest quality at the lowest price. But does this imply that your organisation should use whichever translation service has the lowest rate? The answer is undoubtedly no. A great and experienced translator will never work for an absurdly cheap fee because price and quality are proportional. As a result, if you come across a translation business that promises an absurdly low cost, consider it a red sign. In this scenario, you should think carefully and conduct an extensive investigation to ensure that you are not paying the incorrect individual.
The challenge is how to tell if a rate is low or high. The first step is to call various translation firms, get a quote, and compare the typical pricing they give. Furthermore, understanding what elements influence translation expenses is highly advised. For a more accurate estimate, consider the rarity of the language pairings or the living conditions in the translators' nations.
Time Required for Turnaround
Everyone wants a translation that can be completed quickly. However, in most circumstances, you must sacrifice quality for speed. If you receive your translated files too quickly, the translation business you're working with may have used a machine to decrypt your files rather than real translators. Machine translation is rapid. However, because it cannot wholly comprehend the context of a document, it can only provide a poor result. In a standard translation procedure, at least one translator translates and self-reviews the text before it is edited and reviewed by two additional linguists. This procedure is time-consuming.
Reviews
People who have worked with or for a translation service might be a significant source of information for your selection. If the agency receives a lot of negative comments about the quality of their translations, communication, or turnaround time, it's probably a terrible translation firm that you should avoid. Of course, it's possible that some of the evaluations are inaccurate or were written by the agency's rivals. However, it is still a dangerous indication, and you should proceed with caution.
Furthermore, checking evaluations from translators who have worked with that translation firm is very advised. You may look at sites specialised for translators, such as CHL Localization, to see the actual work experience of translators for a particular firm. - You might wonder why you have to do that. Assume you work for a company with all positive evaluations from clients but varying unfavourable ratings from translators. That implies they are not paying translators adequately or on time, or, in the worst-case scenario, they are not paying translators at all. A successful Transcription Services company in Mumbai must appreciate its clients and the translators who provide them significant value.
Communication
A Transcription Services company in Mumbai's responsiveness is critical to the success of a translation job. Pay attention to how an agency responds to your inquiries during your trial period. Do they provide complete and precise answers to your questions? Is the response time excessive? At this point, the agency is attempting to persuade you to choose them so that they can give you their best effort. If their communication is already poor at this stage, you shouldn't anticipate much from the subsequent phase.
Confidentiality
Another red flag for a substandard translation firm is a lax confidentiality policy. The secrecy of a document is critical, and a professional Transcription Services company in Mumbai would remind you about the NDA or be prepared to sign it if you ask. If the Transcription Services company in Mumbai you intend to engage with does not mention confidentiality, be wary and ask them because you cannot afford for critical financial data or new product launch materials to be exposed.
You will find many options for finding a reputable Transcription Services company in Mumbai, but it is essential to choose one that offers high-quality work. Not only can the quality of their work exceed your expectations, but they should also have good references. It makes it easier to choose a quality service. Here are a few tips to help you select the best Mumbai transcription services: Once you know your needs, you can compare quotes and choose the best one.
When hiring a Transcription Services company in Mumbai, you should be careful about the company's reputation. A trustworthy and experienced company will provide quality transcription and edit the document promptly. Moreover, reliable and trustworthy service should also be affordable. The price depends on the quality of the paper, and a professional transcription company will charge you a reasonable amount. If you want a legal Transcription Services company in Mumbai, you should only choose the best one.
In addition, you should choose a reputable and trustworthy translation service that offers high-quality transcribing and editing. If you're unsure which one to choose, you can ask for references. If you're looking for a Transcription Services company in Mumbai, CHL Localization is an excellent option. They offer high-quality services, and they have professional editors on staff.
To summarise, you must pay attention to little details to identify the warning flags of substandard translation business. Considering these criteria before picking who to work with will save you a lot of time and money.
CHL Localization is confident in delivering best-in-class translations in a wide range of language pairs at a low price because it has a pool of competent native translators tested and assessed regularly. We have a staff of professional and proactive project managers that will ensure that your translation projects go smoothly and on schedule. We are prepared to go the additional mile and, in some cases, go above and beyond to deliver the most satisfactory answer for our clients.