IMTEX 2019 Tooltech 2019 Appoints Crystal Hues For Translation, Interpretation Services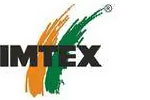 Friday , 21 December 2018
Summary: The Indian Machine Tools Manufacturer's Association (IMTMA) has appointed Crystal Hues Limited as the official translation and interpretation service provider for its forthcoming IMTEX 2019/Tooltech 2019 exhibition.
New Delhi, Friday, December 21, 2018: Crystal Hues is the official translation and interpretation services provider for the forthcoming IMTEX 2019/Tooltech 2019, an exhibition of machine tools.
The choice of Crystal Hues is ideal as the company has a unique ability to build bridges between Indian and foreign companies. It has the expertise to break cultural and communication barriers and promote business activities.
The IMTEX 2019/Tooltech 2019 is an annual exhibition of machine tools organized by the Indian Machine Tools Manufacturer's Association (IMTMA). The exhibition in 2019 is its 50th edition and will be held in BIEC, Bengaluru from 24-30 January 2019. Over 600 machined tool manufacturers across the world are expected to participate in the exhibition.
Industry and academic professionals, key policymakers, entrepreneurs and prospective business partners will be visiting the exhibition. Events like an international seminar on machine technologies and special pavilions on Additive Manufacturing, Industry 4.0, and i2 Pavilion - an academia-industry pavilion showcasing R&D capabilities in the metalworking field are the highlights of the 2019 edition.
Crystal Hues Limited is the ideal marketing communications partner providing complete communication life-cycle services through its four specialized verticals namely CHL Localization focused on translation and localization, CHL Worldwide focused on integrated advertising, CHL Digital focused on digital marketing and CHL SofTech focused on building technology solutions. The procedures and systems practiced by Crystal Hues Limited are ISO 9001:2015 & ISO/IEC 27001:2013 certified and works with more than 5,000 clients, including large multinational companies, small and medium enterprises, and government establishments.
For more information on the Company and services, please contact:
Contact Person: Mr. Sharad Dubey
Organization: CHL Localization
Phone: +91-96634 44008
Email: sharad@crystalhues.com
City: Bangalore
LETS GO
Let's Make Something Great Together.