Crystal Hues Limited Makes its Presence felt in Malaysia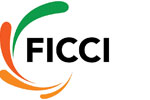 Thursday , 24 December 2015
Crystal Hues Limited, India's renowned complete communication life cycle company, forges a strategic partnership with 'Deueltech Solutions' in Malaysia.
Crystal Hues Limited offers complete communication services which include advertising, social media, website & app development, brand consultancy, translation services, event management, public relations management, and much more. The procedures and systems practiced by the company are ISO 9001:2008 compliant. Crystal Hues Limited employs over 300 in-house communication and marketing experts. It works with more than 5,000 clients, including large multinational companies, small and medium enterprises, and government establishments.
'Deueltech Solutions' offer focused expertise in Testing Domain, mostly for the Financial Technology area. Backed by the expertise of IT Professionals having decades of experience in Test Consulting, DeuelTech has its Head Office in Kuala Lumpur – Malaysia. Their specialized services include Testing Process Consulting, Testing Consultancy, and Management, Performance Management, Performance Engineering, Security Testing, Cyber Security Consulting, Vulnerability Assessment, Penetration Testing.
This strategic partnership aims to offer a wider array of specialized services under one roof.
Contact Person: Mr. Anurag Mishra
Organization: Crystal Hues Limited
Phone: +91 98183 33952
Email: mkt@crystalhues.com
City: New Delhi (India)
LETS GO
Let's Make Something Great Together.