3 Steps to finding the perfect Transcription Services Company in Chennai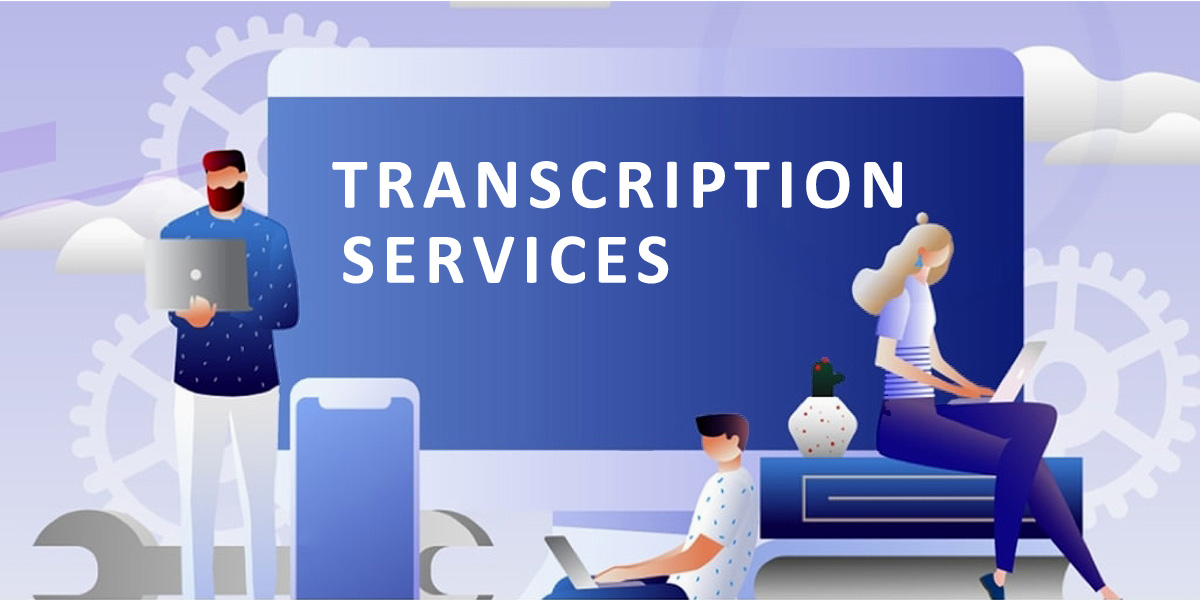 Language is more than just a means of communication and it's a sense of culture and pride that no one should be denied. Instead of limiting languages, it is becoming increasingly vital for businesses to increase their language offerings to accommodate more clients. As a result, making the most effective use of translation services is even more critical.
Globalization's influence may be observed in all major countries. More companies are marketing their products in worldwide marketplaces with millions more clients. Expansion is the new trend for successful firms, and the Internet makes it much easier for entrepreneurs to discover new consumers.
Translators are required to reach out to international audiences. Many businesses want their websites to be translated or translatable for clients who speak various languages. The web pages will surface and score high on different search engines once translated. Businesses in the United States or the United Kingdom may now reach audiences in India, China, and South America.
Another factor for the need for translation services is increased immigration. People have been migrating from one area to the next for ages. Immigration rates have continuously gone up and down throughout history. However, immigration will always be a big worry for both immigrants who cannot communicate effectively with locals and natives who are unable to communicate effectively with immigrants. Immigrants require interpreters to complete documentation required for citizenship, job applications, and so forth. Natives are needed to assist immigrants in adjusting to their new life.
As the world becomes more accepting, it also becomes more varied. Even though the pace of immigration is low, diversity is becoming increasingly prominent in every industrialized country that allows immigrants. A country that accommodates people of many races, ethnicities, and nations should likewise accept their languages. These countries include the United States, India, Japan, and France, to mention a few. Every varied country should make resources available to temporary and permanent citizens who require language assistance.
Even visitors who are only visiting a nation for a few weeks should access translation services. Tourism is one of the simplest methods for growing a country's economy, and it is polite to provide translated signs, maps, or documentation to foreign visitors.
Closing the language gap is becoming increasingly crucial as the rates of globalization and diversity increase. Every business that wants to grow needs expert support, and legal, medical, and commercial conference translation services are available to any individual or corporation that needs them.
In this article we will explore how you can you find the best Transcription Services Company in Chennai.
The first step in finding the right Transcription Services Company in Chennai is to talk to a representative of the company. Make sure to ask about the accuracy of the transcripts and the quality control processes they follow. If you need references, be sure to request them. You can also request a free trial to see how accurate the company's transcriptions are. If you want to be sure, you can negotiate with them.
There are many different transcription services companies in Chennai, and choosing the right one is an important step. The process is simple: you send an audio file and a request for a quote. Once you receive the estimate, you can choose the type of transcription service you need. Then, you can start using the service. Most companies use Voice to Text technology, which involves emailing or uploading the audio file for transcription. Once the project is complete, the client can download the transcribed files or request additional copies.
Once you have chosen the type of transcription you require, you can begin selecting a transcription company in Chennai. There are many different features and options available, including multiple languages, and the price will depend on the quality of the transcriptions and the turnaround speed. A good company will provide accurate, affordable services with a high rate of work, ensuring you get the best service for your money.
Choose the type of transcription services that you need
There are many different types of transcription services company in Chennai. A quality company will have various features, and they will use a variety of other techniques and tools to ensure the highest level of accuracy.
In the end, you will be glad you hired a professional. If you're looking for the best quality, quality service will be well worth your investment.
Know your need
You may need a high-quality transcription services company in Chennai to accommodate your specific language requirements. In addition, you need a quality company that can provide accurate transcripts in the language you need. To choose a transcription servicescompany in Chennai, you need to have a clear idea of the details of your project. In addition, you should consider the turnaround time and the cost.
Check the price
The rates for transcription Services Company in Chennai can vary significantly. They can be very affordable or costly, depending on the quality of the transcripts and the length of the documents they need to translate. The quality of the work will depend on the type of transcription and the accuracy of the work. A transcription service in Chennai can range from Rs 174 – Rs 500/minute.
Pricing
Once you have decided on the budget, you should choose to pay in cash or via a credit card. The prices for the services will depend on the complexity of the project. They can range from Rs. 74 per minute to Rs. 174 per minute, depending on the accuracy of the work. If you need an urgent service, make sure you discuss this with the company and get a free trial.The price of transcription services varies from Rs. 74 per minute to Rs. 174 per minute, depending on the language and amount of work. For an accurate transcription, the cost can range from Rs. 70 per minute to Rs. 104 for one hour of transcription. The prices can vary from this to over one hundred cents for a minute. It would help if you also looked for professional editors with the company.
Your budget
The first step in finding a transcription service in Chennai is to decide on the language of the file. You will have to submit the audio file to the company to get the best price and quality. You should also make sure the services are in the same country. Moreover, you should check whether they provide transcription in the language you are seeking. The service should offer you the most accurate transcripts in your language.