10 Interesting Facts About Translation Services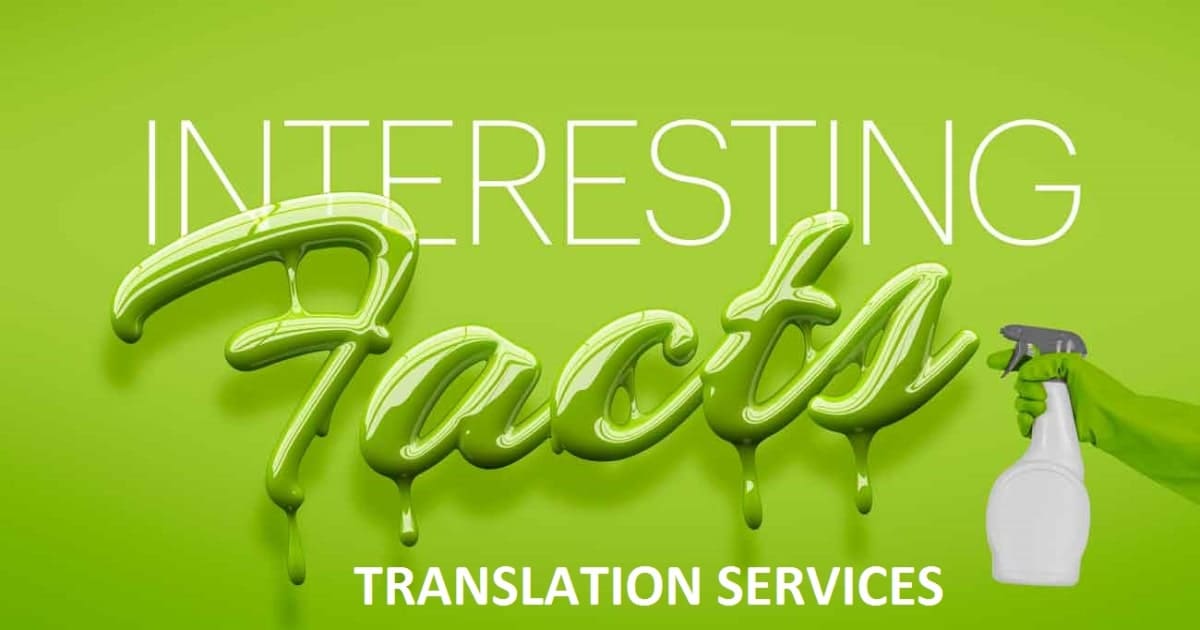 There are many things that you may not hear or do not even know about translation services in India. Good translation services can do anything ranging from transcription, localization, subtitles, marketing, and much more. In many places, these services can be found that you may not have even thought of that they could exist or be worked upon by a translation company in India. But these services at a single roof have come in handy for most clients, which will make you realize that they are pretty useful.
If you have thought that translation services and translators are dull and boring, then think again. They have to be quick, witty, on their feet, and creative to churn out useful, resourceful, and amazingly energetic ideas.
Translation services in India have gained prominence, and with every passing hour, a translation company in India are getting diverse and very entertaining. Check out the 10 most interesting facts about translation services that you may not have known.
Translation services are everywhere around you. The person sitting next to you could be a translator, no serious check. With the demand for translation services rising with every passing hour, translation services are getting diverse and very entertaining.
Related Link: Top 5 languages having a higher demand for Business
1.Harnessing the Translation Powers
If you think of translators who are nerd, sitting in the dusty old office, typing in their typewriters to churn out translated documents, then you couldn't be more wrong. Translation company in India hire translators which comes from varied fields across industry verticals, such as medical, legal, financial, and much more. They are the subject matter experts who translate 300, 000 to 1 000, 000 words in a year. If you are judging a translator, you should think about the hight intel power they have.
2.Thousands of certified translators
If you think that there are not enough certified translators globally, let us tell you that there are more than 400,000 certified translators that can help you with your translation needs. They are enough to fill the whole town.
3. Country with the Most translators in the World
Can you guess the country with the greatest number of translators in the world? Well, that's the USA. The majority of the translators belong in the US.
4.Most Often Translated Language
If you have thought that English is the global language and the most widely translated language, then you are seriously wrong. According to research, English, German, French, Italian, and Russian are the most widely translated languages in the world.
5.Most Often Translated Into
Do you know which languages are chosen to reach more and more people and into the potential markets? The chosen languages are French, German, Spanish, and Japanese.
6. The most difficult language to translate
English is the most difficult language to translate! If you are surprised, then don't be, because translation services in India just make it so easy. English has several meanings and contexts that can create a whole universe, different definitions, and wide connotations that are difficult to translate.
7. Myth about the Chinese language
Well, contrary to popular belief, the Chinese language use punctuation marks. Whoever started this rumor has no idea how this language works.
8. Vowels Are Tricky
What are the things that translators found most hard to translate? Yes, you heard that right, that is vowels! Languages such as Hebrew, Arabic, Aramaic, Tigrinya, and Amharic have no vowels, and thus it a nightmare for translators are translating vowel-containing language into vowel-free language.
9. Some Languages Are So Difficult
If you think that are super intelligent translators can translate content just within minutes, well, that's not true. To make the quality of the translated document good enough, our translators have to work hard enough and put in the extra effort.
10.Difficult Words to Translate
Like everyone who has found it hard to pronounce the name or write difficult words, our translators to grapple with the same problems. A Translation company in India hire the best translators that just make work and your life easy for you.